Skychizen Nin/Bst | Pochakachu Thf/Bst | Itaku Smn/Whm | Shinkai Sam/Nin | Cerp Rdm/Blm | Lyn Rdm|Blm |
Yea Buddy Up today.. with no competition! So Me, Poch and Itaku "tried" too Trio it.. and got raped...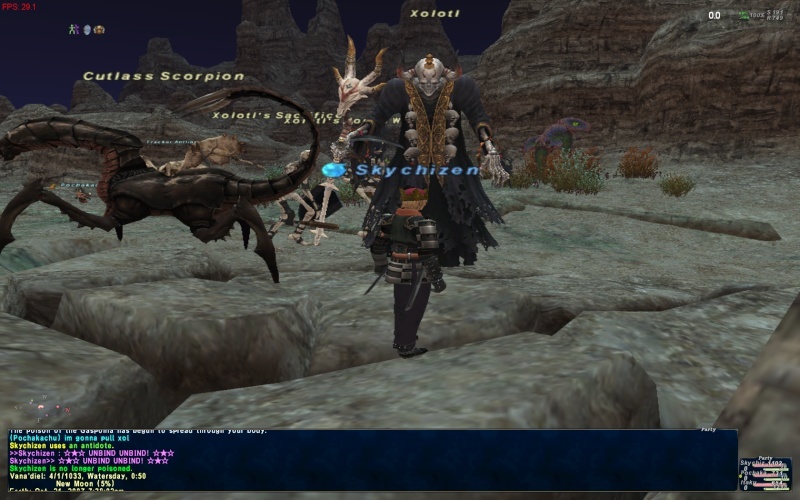 At the end everyone showed up.. after failing 2 tries.. and lost about 10k exp each.. we finally got him down and look what it dropped!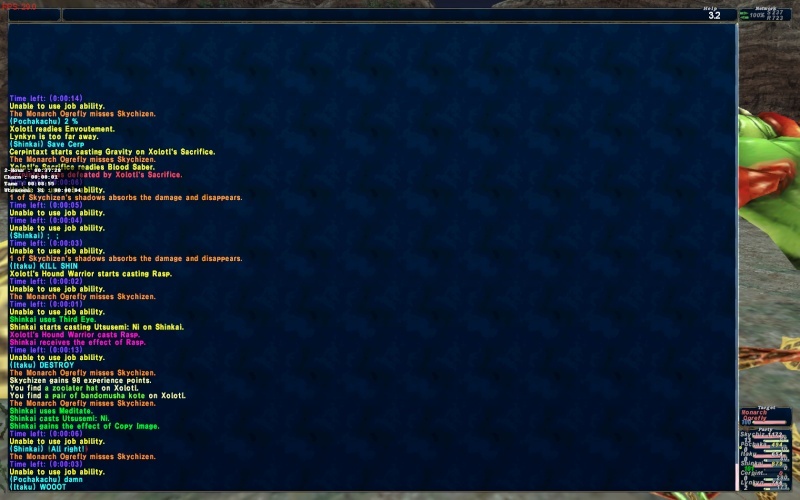 Itaku got the Bst Hat... and Thank Everyone for letting me have the B.Kote!!