Congratulations to: Grimjaw, Lynkyn, Joslloyd, Azwraith, Dakilar, Jickler, and Charli on Lu'Faise Meadows access.
Promyvion - Dem ENM preparation~
Nobel: "No one use 2HR or food. This is only the ENM."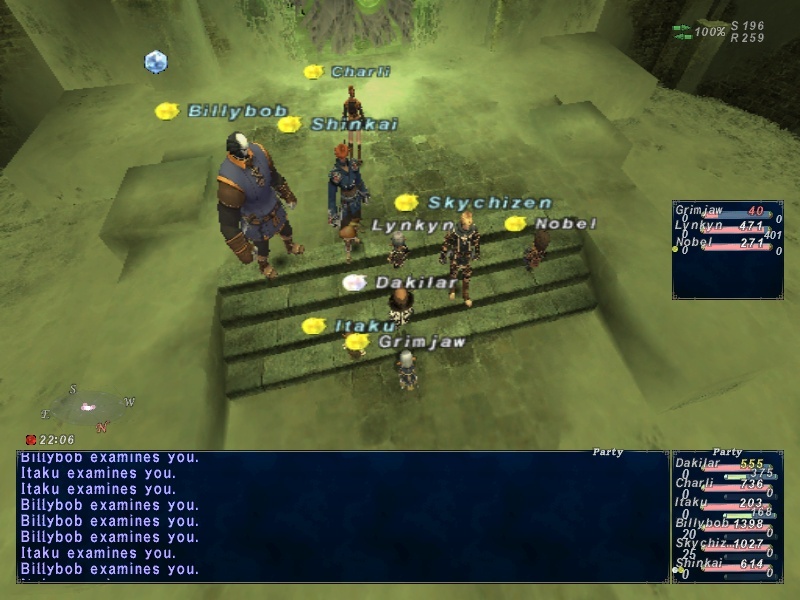 That was seriously gayed.
The ENM.
Everyone started with full hp and mp.

4 LONG minutes later~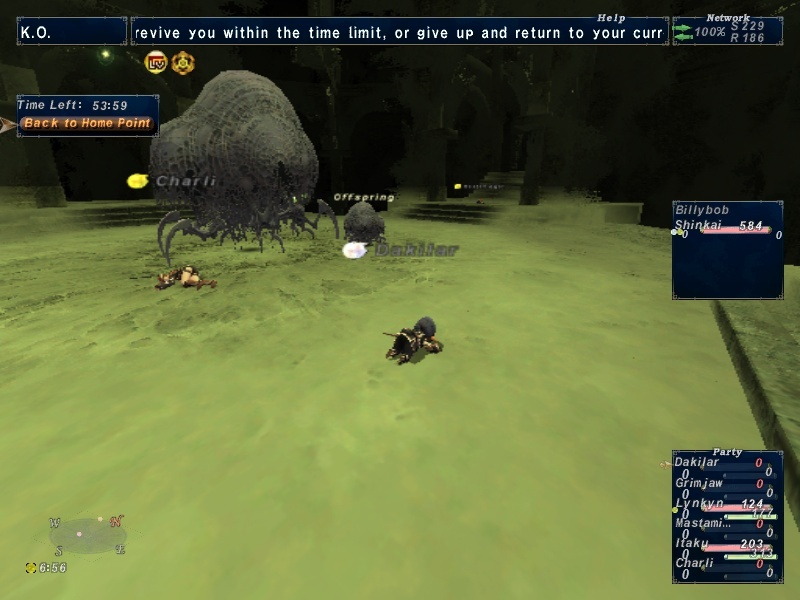 Most of the alliance was crushed.

Grimjaw: "Are you enjoying my EXP?"
|Lineup:GrimjawWAR/NIN, LynkynWAR/NIN, NobelWAR/NIN, SkychizenRNG/NIN, BillybobNIN/RNG +RNG/NIN, ItakuSMN/WHM, ShinkaiRNG/NIN, CharliSAM/WAR, DakilarBLM,WHM, and MastamidgetWAR/SAM| Add JicklerWHM/BLM, AzwraithDRG/WAR and JoslloydWHM/BLM for Promy - Holla.
We won Promy - Dem and Promy - Holla in the same day, however we failed to beat Mea with the starting group.
So we had to run it again.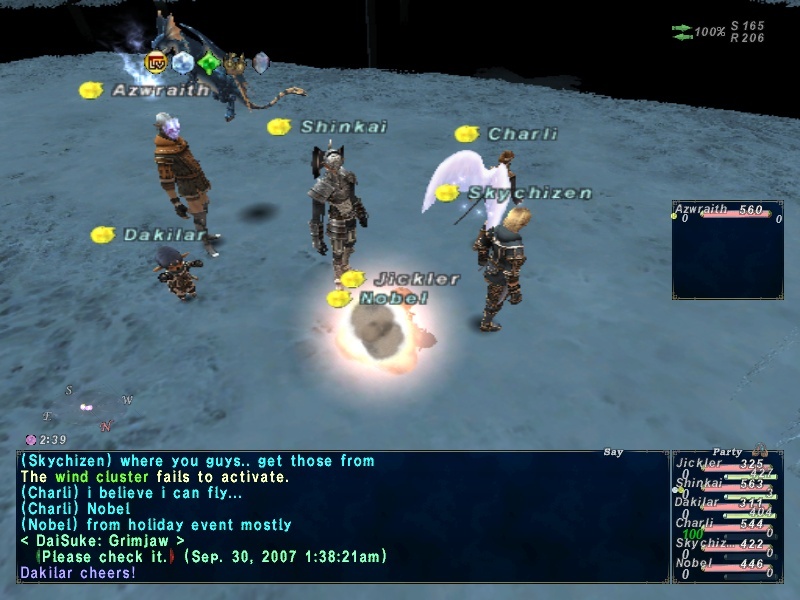 Nobel handed out fireworks and took up all of Charli's inventory space. -_-;
We had a smooth run up until the third level. That's where we suffered from multiple D/Cs. However, there was an even bigger mix up when we reached the Spire.
Skychizen asked for a D2 and Dakilar casted it on himself because Sky was not in the party. lol

This lead to another journey up the Promyvion.
The second run up only took 20 minutes.~
Soon after arriving back at the spire, we defeated the Promy - Mea Boss and sent Charli, Dakilar, Jickler, and Mastamidget packing to Lu'Faise Meadows.
|Lineup: AzwraithDRG/WAR, SkychizenRNG/NIN, ShinkaiWAR/NIN, NobelWAR/NIN, DakilarBLM/WHM, JicklerWHM/BLM, CharliSAM/WAR, and last but not least MastamidgetWAR/BLM|Special thank you to Skychizen, Nobel, and Azwraith for helping us reclimb the Promyvion after the D2 incident.
It was fun. Let's do more.